Olga Hubard, Ed.D., M.A., M.F.A., B.A.
---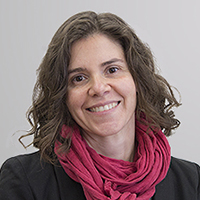 Director and Associate Professor of Art and Art Education, Teachers College, Columbia University.
hubard@tc.columbia.edu
444 Macy
Olga Hubard is interested in the humanizing power of art and in how educators can help promote meaningful art experiences for all learners, particularly in museum settings. She is the author of Art Museum Education: Facilitating Gallery Experiences and has published numerous articles in academic journals. Hubard's scholarship is informed by years of experience as a museum educator, art museum administrator, teaching artist, and arts integration coordinator. She is an associate professor of art education at Teachers College, Columbia University and collaborates with museums, schools, and other educational organizations across the world. Hubard holds doctoral and master's degrees in art education from Teachers College, Columbia University; an M.F.A. in fine arts from the School of Visual Arts; and a B.A. in art history from Universidad Iberoamericana in her native Mexico. She maintains an active art practice.