Nurture Your Inner Artist During Summer Residencies
---
Upcoming Semesters:
Summer A: May 23, 2024
Summer A Residency Start: Summer 2024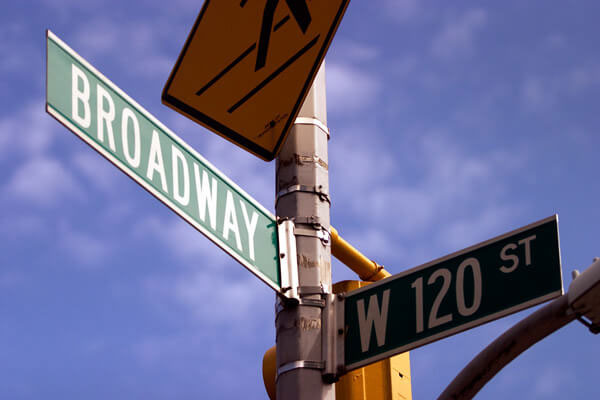 Spending your summer in New York City, an international hub for the arts, is an immersive cultural experience. The M.A. in Studio Practice for Art Educators (Hybrid) gives our students a chance to take classes on campus and spend their summers in a richly inspiring environment.
The Teachers College Art Studios are both historic and unique. Though the spaces have been part of Teachers College since the early 1900s, they now feature the latest technology and amenities. The spaces include:
Painting and Drawing studio
Sculpture studio
Photography and Video studio
Makerspace
Printmaking studio
Ceramics studio
During the Summer Residency, students have the opportunity to bond with peers from their cohort and faculty from the program. Many of the people students meet in the Summer Residency will be in their online and on-campus courses for the rest of the program.
The six-week Summer Residency includes studio courses, theoretical courses, and courses designed for professional development. The studio courses meet two or three times a week, and students will spend time creating their artwork both during and outside of class hours. They will also discuss and critique their own work, as well as the work of their classmates, and engage with visiting artists.
In addition, students have time during their residency to soak up inspiration at the many museums and galleries around the city, including:
American Folk Art Museum
Asia Society
Bronx Museum of the Arts
Brooklyn Museum
El Museo del Barrio
Metropolitan Museum of Art
MoMA/PS1
Museum of the City of New York
New-York Historical Society
Rubin Museum of Art
The Guggenheim Museum
The Met Cloisters
The Museum of Arts and Design
The New Museum of Contemporary Art
The Noguchi Museum
The Studio Museum in Harlem
The Whitney Museum
Queens Museum
---
Housing Options
Our program coordinator is available to connect you with resources to identify and secure housing for the Summer Residency. M.A. in Studio Practice for Art Educators (Hybrid) students have multiple options, including residence halls, short-term sublets, and rentals. Teachers College (TC) recommends students stay in or near the Upper West Side or Morningside Heights for a short commute to Teachers College at 525 West 120th Street. You will also be close to Central Park, Lincoln Center, and numerous internationally acclaimed museums and musical venues.
The Office of Residential Services offers a limited number of spaces in on-campus residence halls for our M.A. in Studio Practice for Art Educators (Hybrid) students. For more detailed information about room rates, please visit the Summer Conference Housing page.
On-campus housing for Summer students is known as Summer Conference Housing and has a separate application process than school-year housing. When you apply for housing, please complete the Summer Conference Housing Application, and indicate that you are planning to enroll in the M.A. in Studio Practice for Art Educators (Hybrid) program. Do not use the Academic Year Student Housing application.
If you are interested in applying for Teachers College housing, we recommend contacting the Office of Residential Services as soon as possible. You can visit their website or call them at (212) 678-3235.
For more information about housing options, please contact an admission counselor toll-free at (877) 251-1533 or studioarted@tc.columbia.edu. As in any leasing circumstance, we advise students to use caution and common sense when exploring off-campus options.
---
Costs Associated with the Summer Residency
Students are responsible for housing, transportation, meals, and personal expenditures.
---
New York City's Morningside Heights Neighborhood
Check out the About Our Neighborhood page to learn more about the vibrant neighborhood that is home both to the College and many of our students during their time with us.
---
Explore Arts and Culture–Free of Charge
Your TC ID grants you free admission to most of the major museums in New York City. You can visit www.nycgo.com for a weekly listing of concerts, plays, and events in and around the city.
---
Register Early for Summer Courses
Summer courses fill up quickly, so we strongly encourage you to register as early as possible for Summer Residency courses.
To register for classes, newly admitted students must first pay the non-refundable TC enrollment deposit through the Application Status page. Registration dates and deadlines vary by term; please review the Teachers College Registration Deadlines page for more information.
Request Information
To learn more about the Master of Arts in Studio Practice for Art Educators (Hybrid), offered by Teachers College, Columbia University, fill out the fields below to
download a brochure.
If you have additional questions, please call
(877) 251-1533
to speak with an admission counselor.