Mary Hafeli, Ed.D., Ed.M., B.F.A.
---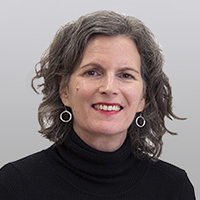 Professor of Art and Art Education, Teachers College, Columbia University
mary.hafeli@tc.columbia.edu
444 Macy
Mary Hafeli is the author of the book Exploring Studio Materials, co-editor of the book Conversations in Art: The Dialectics of Teaching and Learning, and has published her work in numerous academic journals and edited books. Hafeli's research examines ideas, ways of thinking, and judgments that characterize the practices of visual and performing artists, including adults and children, as they produce creative work—and teaching, teacher education, and leadership in arts environments. She received the National Art Education Association's Mary Rouse Award, Manuel Barkan Award, and Marilyn Zurmuehlen Award for scholarly contributions to the field, and in 2020 was named a Distinguished Fellow of the NAEA. Hafeli is the former chair of the NAEA Research Commission, and a member of the Council for Policy Studies in Art Education and the Art Education Research Institute Steering Committee. She has co-edited special issues of the journals Visual Inquiry: Learning and Teaching and Art Education and is a past member of the editorial boards of Studies in Art Education, Art Education, and Artizein: Arts and Teaching Journal. Her studio work has been shown in galleries and museums throughout the United States and in the United Kingdom.